Home Coffee Roasting : Romance and Revival; Revised, Updated Edition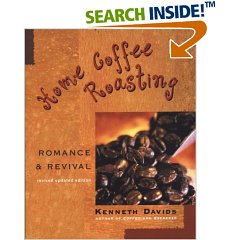 TIn the past decade, home coffee roasting has gone from a small but growing trend to an increasingly mainstream audience. Still, for many in the current generation of coffee lovers, roasting remains a mysterious process. In this completely revised, expanded edition of his classic Home Coffee Roasting, James Beard Award nominated Kenneth Davids reveals the secrets to simple, quality home roasting.


How to make Cappuccino Cocktails
for Specialty Coffee.